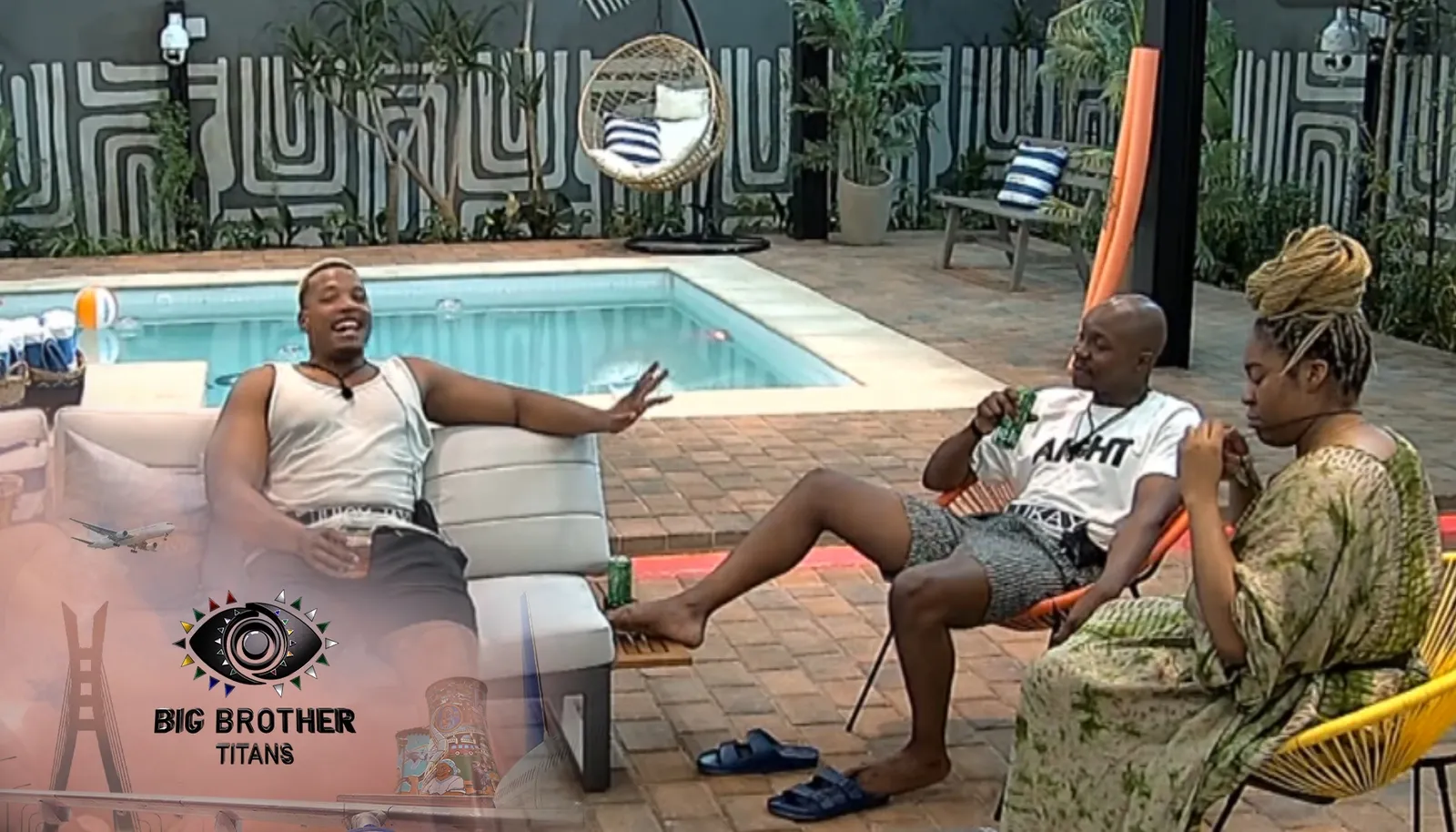 After saying their goodbyes to Ebuka and Lawrence, the housemates immediately got to talking and split up into groups in an effort to get to know one another. During the chat, housemates mostly questioned one another about their backgrounds and other personal matters.
Diary room history
Jenni O made diary room history by being the first housemate to enter the sacred space when Biggie asked for a housemate's help with an errand. Can you envisage all the tea and juicy gossip that would be spilt in there?😄 We can't wait to see it all unfold.
Questions about ships
Conversations about relationships, as expected, became the topic of discussion among some of the housemates. When Juicy Jay asked Nelisa if she was single, he was particularly interested in the subject of ships. Of course, Nelisa danced around the subject, eventually settling on the notion that a woman is not single unless a man asks her out.
Juicy Jay continued the relationship discussion with Jenny O and Lukay, where they discussed ships in the house and how married Big Brother housemates coped in previous seasons.
Fun party spots
Thabang, Mmeli, Nelisa, and Justin had conversations about their favourite party spots and why they preferred certain areas of South Africa to others for unwinding. Thabang, who moderated the discussions, spoke briefly about his favourite party spots and why he avoids certain areas when he wants to relax.
The introduction
The housemates agreed to hold a session in which they gave a brief introduction about themselves. The session began a little rowdy but quickly settled into a more relaxed atmosphere. Yaya opened the floor as she was in a hurry to get a hot shower. The introduction continued with other housemates introducing themselves, where they come from, their occupation, their relationship status, and more. A few introductions stood out, with Kanaga Jnr emphasising cleanliness and Juicy Jay highlighting his single status.
We can't wait to get to know more about the housemates and how they interact with each other in the coming days.😉